Google Spends on AI Healthcare and Inflation
Sent by JUDY CHO | April 2, 2022
Next week is the Austin meat up! I hope you can come out and say hi. We are having a lot of giveaways and there will be lots of meat and community love to share!
NEWS OF THE WEEK — Where Big Businesses are Spending their Money
I used to be a management consultant for over a decade. I worked at PwC, KPMG (BearingPoint), and Deloitte. What a different life I lived back then (if you find me on LinkedIn, it's my former world.)
I'm still subscribed to some emails from the business and tech world. I just see the information through a whole different lens.
CB Insights is a company that does a lot of market research and sells its analysis for a pretty penny. This week's release was on how all the companies are spending money on health AI. The top leaders (e.g., Amazon, Google) spent over $12.2 Billion on funding deals related to healthcare AI.
You can see the CB insights on tech and acquisitions and the detailed spending on healthcare AI. It does not surprise me why alternative wellness supports are being censored and why Mercola had to take down all his blog posts and was considered one of the biggest misinformation sites online.
Mercola is bad for billion dollar business.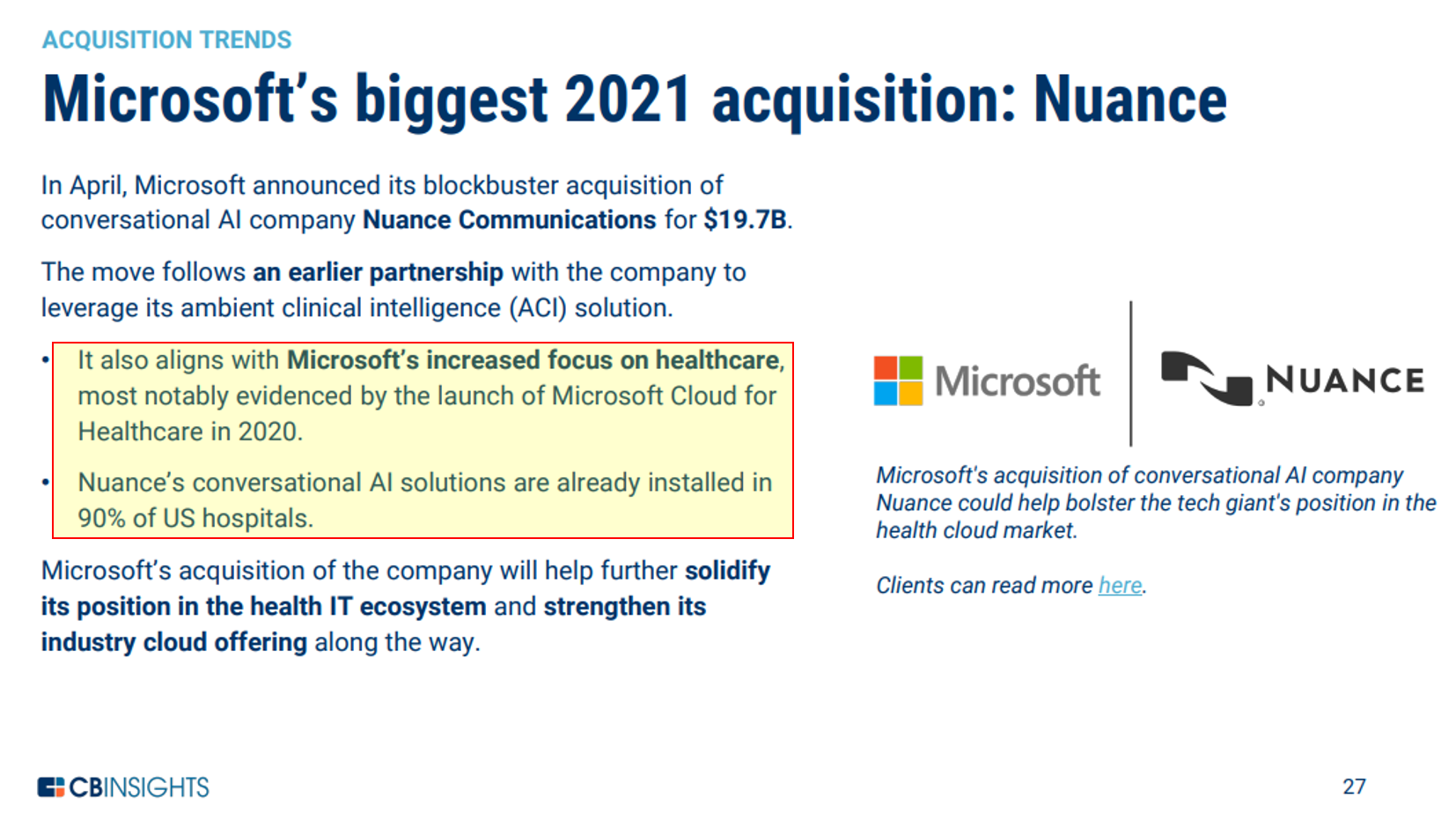 Microsoft's biggest 2021 acquisition was in healthcare.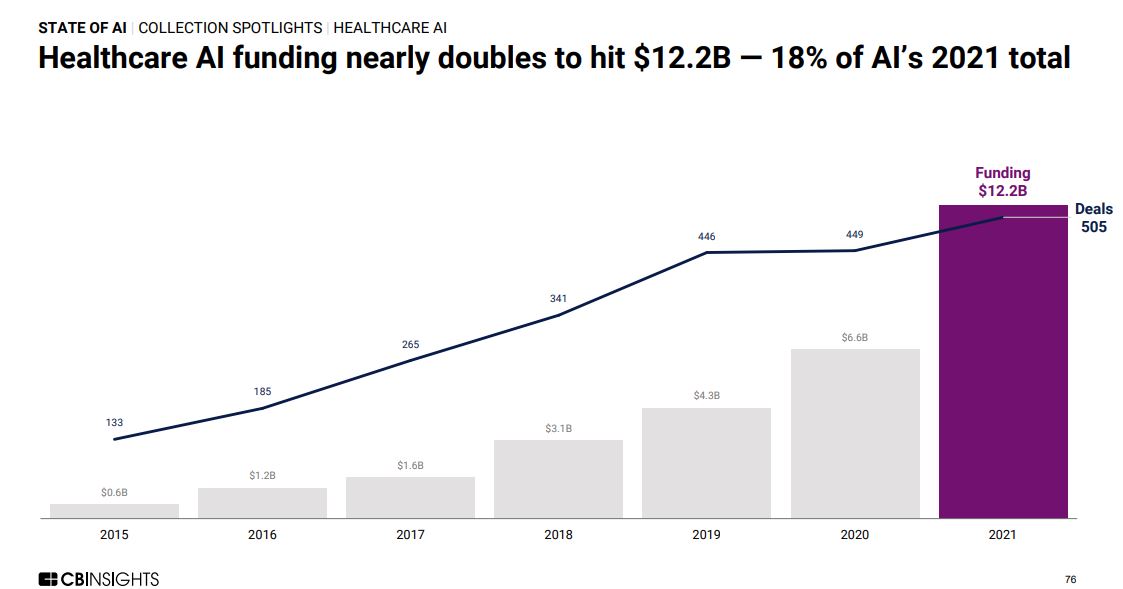 Healthcare AI spend is greatest (and by Google)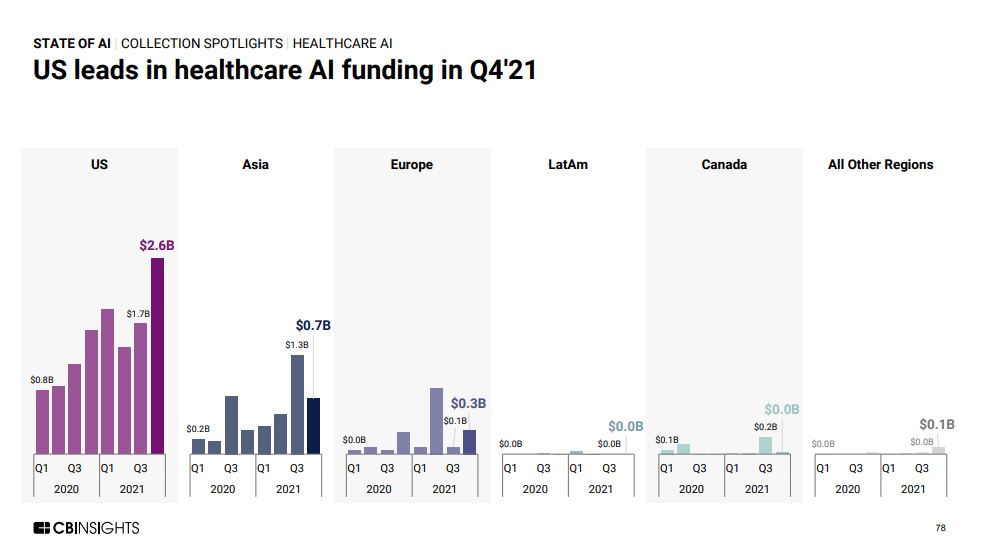 STUDY OF THE WEEK — Associations between Serum Vitamin A and Metabolic Risk Factors among Eastern Chinese Children and Adolescents.
A recent study showed a relationship between serum vitamin A and metabolic syndrome.
"The risk of prevalent MetS [metabolic syndrome], general obesity, high LDL, high TC and hyperuricemia still increased with vitamin A levels. MetS was at a high prevalence level in children and adolescents in Jiangsu that were 7–17 years old. Vitamin A was positively associated with obesity, MetS, dyslipidemia and hyperuricemia." (Source)
The traditional Chinese culture does not eat much liver and the vitamin A levels are likely from the slow accumulation in their diets of vitamin A foods, such as sweet potato. Sweet potatoes are now widely consumed in China, displacing some amount of rice normally consumed in earlier generations.
The correlation P values are mostly <0.001; a good indication of the causal relationship between serum vitamin A and metabolic risks.
The study also indicated that during the weight loss program, vitamin A plasma levels increased significantly in 12 to 17-year-old adolescents.
This finding seems to align with what Grant Genereux and Dr. Garrett Smith find when people start low vitamin A diets. People commonly see their vitamin A plasma levels increase, and for some, they then move into what they've termed the "detox" phase.
I reached out to the author asking why they were even interested in serum vitamin A levels and the relationship with metabolic syndrome but I have not heard a response yet.
If you haven't read any of Grant Genereux's free ebooks, they are very fascinating. Make sure to watch my 2-part interview with Dr. Garrett Smith as we go through a lot of the vitamin A research.
Vitamin A toxicity is not just from polar bear liver. It's more commonly the accumulation of many things that become vitamin A in the body (e.g., Accutane, retinoic acid products, beta carotene, other carotenoids, supplements, and retinol from animal foods). I wrote about it in detail here.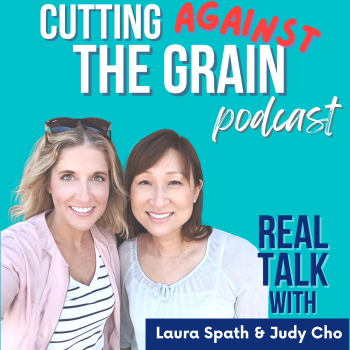 In this week's Cutting Against the Grain episode, Laura and I talk about the current affairs on food shortages, inflation and what that means for us and our future.
Supply chain changes
Meat prices vs. seafood prices
Inflation and the trickledown effect
White House food shortage message
Inflation vs. Ukraine-Russia situation
How to make meat a priority
What food shortages could look like
How to prepare and how Judy stays grounded
Ordering a steer vs. stocking up at the grocery store
How to be economical
Chicken wings are high in vitamin K2
PODCAST SPONSOR: Nutrisense CGM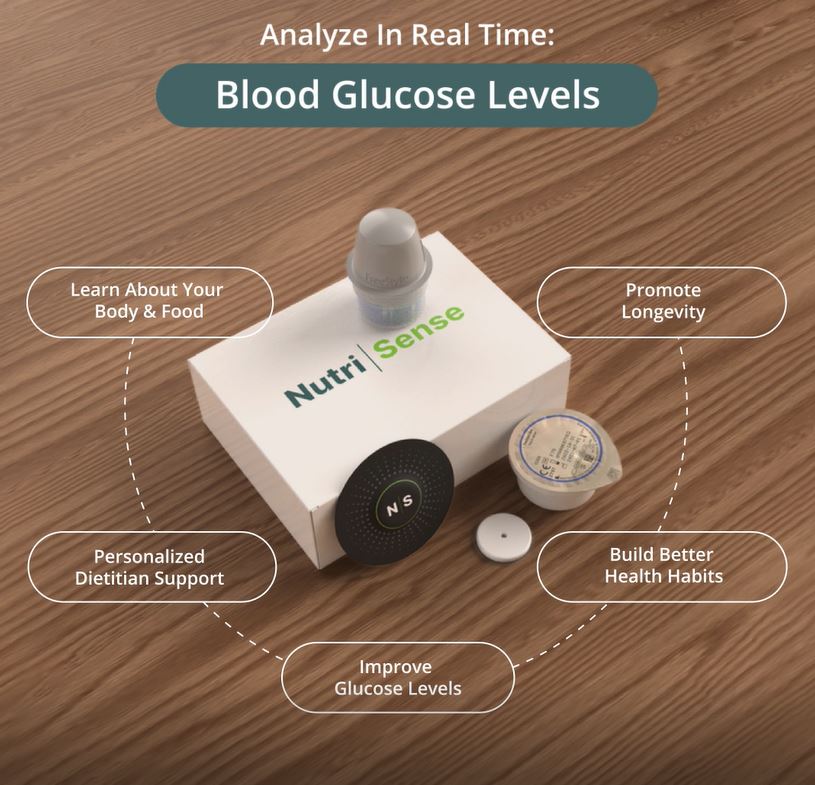 Nutrisense is a continuous glucose monitoring or CGM program, where you can see what your blood sugar is doing 24 hours a day. Most chronic illness stems from the inability to manage blood glucose levels which then impacts insulin levels.
I like the temporary use of CGMs for two reasons:
If you have low energy on a meat-based ketogenic diet, you can see how your body is responding to different foods, sleep, stress and exercise. I also like CGMs and one of the main reasons my clients try them is to figure out why they are waking up multiple times a night. Usually, when blood sugar drops too low and the adrenals compensate to increase blood sugar, most people will wake up. It's pretty fascinating to see this on the CGM.

The second reason to get a CGM is to use it as a motivational tool. When you see your body's blood glucose react to sugary foods, for some people, it's motivation to choose better food options.
I used to think that CGMs weren't ideal because of the Bluetooth-like feature (it's Near Field Communication, NFC technology) but I think the short-term benefits are powerful. I've seen it in my loved ones and my clients.
Whether you temporarily use a CGM to troubleshoot diet and lifestyle or as a habit tracker, Nutrisense's CGM program can help you get to better health.
Each CGM lasts 14 days, and each subscription plan includes one month of free support from a Registered Dietitian. Nutrisense comes with an app that helps you track your data, understand your glucose trends, log meals, and much more.
I don't believe people need CGMs long-term but it's a great way to troubleshoot your health and change your habits.
Make sure to use "NWJ25" at nutrisense.io/judy to get $25 off your order today.
NwJ PODCAST: Are Grain-Fed Animals Safe on Carnivore? PUFAs Discussed — Dr. Paul Mason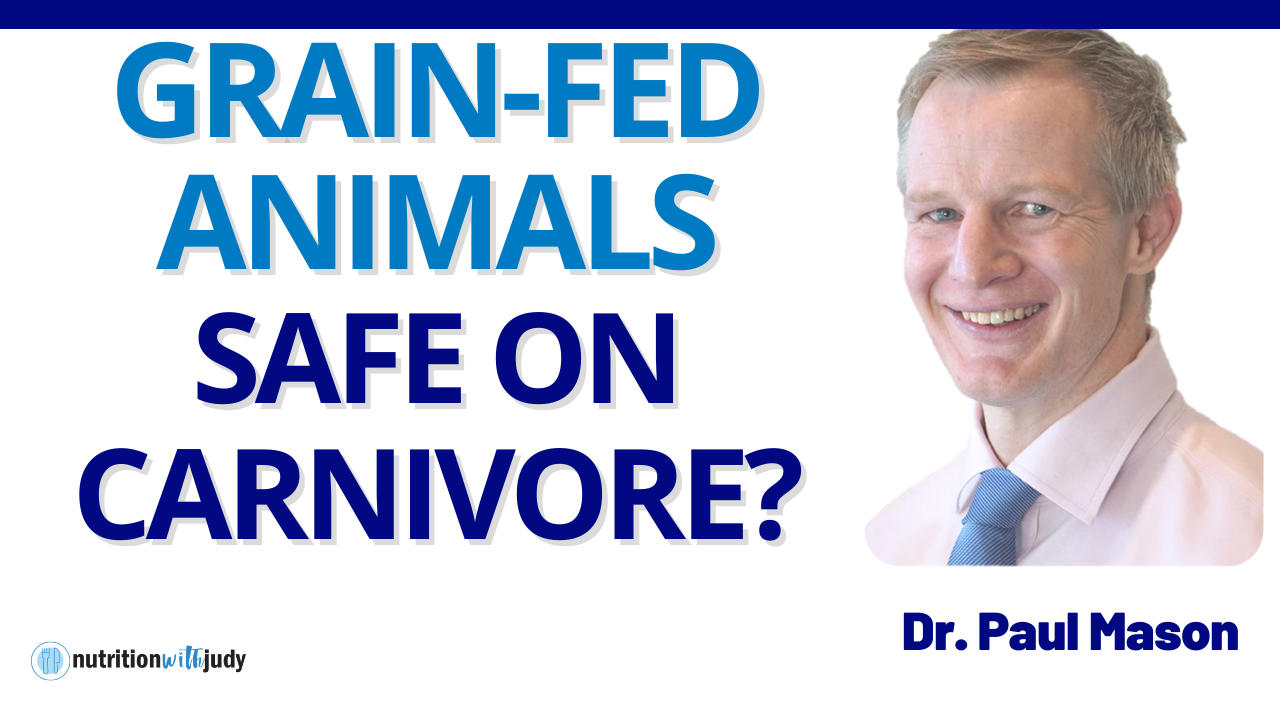 I'm excited to be sitting down with Dr. Paul Mason. In our conversation, we talked about some of the confusion in the carnivore keto space. I hope this evidence-based interview helps clarify some of the confusion about omega 6 polyunsaturated fatty acids and its relation to blood sugar imbalances.
Our interview was what inspired me to finally write an in-depth article on polyunsaturated fatty acids.
All about Dr. Paul Mason
Thoughts on saturated fats and seed oils
Seed oils and diabetes
PUFAs in meats and HbA1c
Study on corn and antinutrients absorption
Seed oil study
Thoughts on carbohydrates for athletes
Thoughts on SHBG and testosterone
Thoughts on thyroid markers
Dairy and casomorphin
Calcium on a carnivore diet
Thoughts on glucose that feeds the brain
You can listen here and watch here.
NwJ INSIDER TIPS — Meet the NwJ Nutritionist Team!
I'd like to introduce you to the Nutrition with Judy team! Caitlin Monaghan and Heather Aydelott. They have been working with me for the last several months and their bio is now up on our website. We are officially taking clients and you have the option to work one-on-one with Caitlin, Heather, or myself.
There is a bit of a wait to work with me as I'm working on the food toxin database, Carnivore Cure edition two and eventually the Carnivore Cure group program. The database is intentionally delayed because we are adding data around purines and fructose. We have a section for the glycemic index but it doesn't cover the fructose concerns or the uric acid levels.
My dev team just loves me.
But I trust Caitlin and Heather with every single client. We review every single client's case to ensure you are getting the highest quality of care. Both Caitlin and Heather have had their own nutritional training educations and we have also done extensive NwJ training.
The NwJ team is trying to release one NwJ article a week. In the last two weeks, we shared one on Circadian Rhythm and another on How to Get to Root Cause. It explains a lot more detail about the symptom burden assessment and what we mean by getting to root cause healing.
PODCAST FEATURES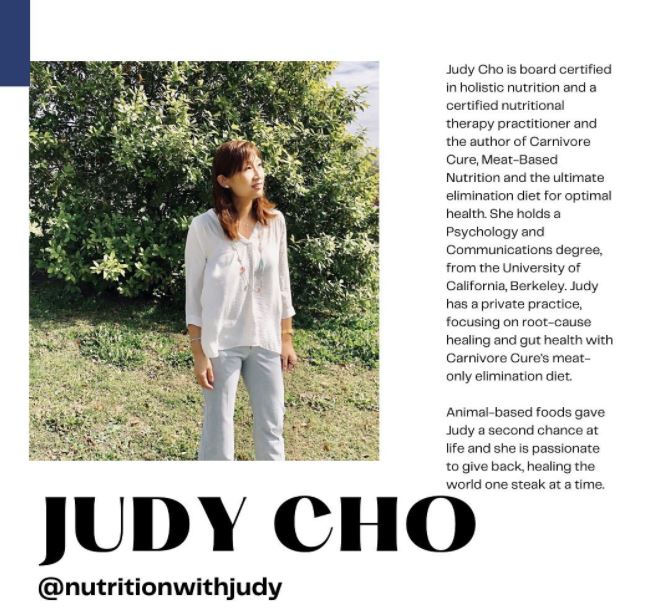 I had a fun time sharing my story with Lorenz from the Ketones and Coffee podcast.
You can listen here.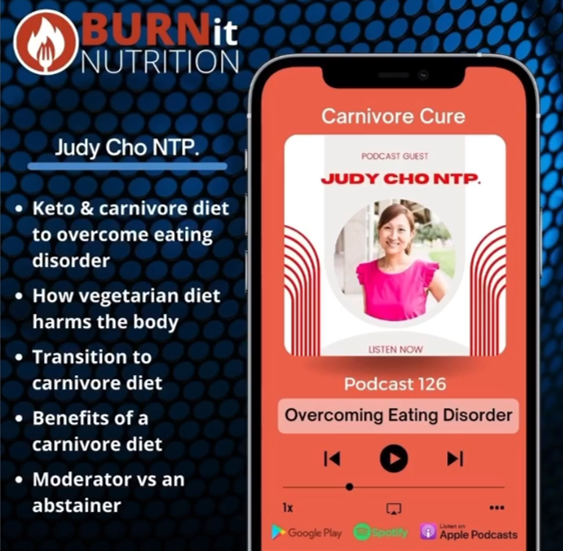 Joseph and I had a great time talking about healing on a carnivore diet and the hardships of being a new parent.
You can listen here.
WHAT I'M LEARNING
I am starting a section on "things I'm listening to or currently reading." I'm always consuming information. I rarely watch TV but I'm always, always learning. Per request, I'm going to share some of the books I read/listen to.
I recently finished a book called "The Opposite of Spoiled" by Ron Lieber.
It was an interesting read because society does not really teach us how to handle the conversation of money. My parents raised us to work hard, give more than we receive and be thoughtful with purchases. But what about how we spend money and why we value certain things?
Talking about how much we earn and how we spend money is taboo. But it's a big part of our everyday lives and decisions. This book has helped me realize that I need to share how and why I put a value on things.
I want my children to understand why we purchase meat from the rancher and drive over 60 miles to get raw milk at the farm when there's cheaper milk in the grocery store. I want them to understand why we don't buy certain things at the stores but spend money on family trips.
Without addressing these topics, our children never really learn the value of money and how our purchases can represent our values. They don't understand what we mean when we say, "no, it's expensive" when it's cheaper than their raw milk, for example. This book explains a lot more of this in detail.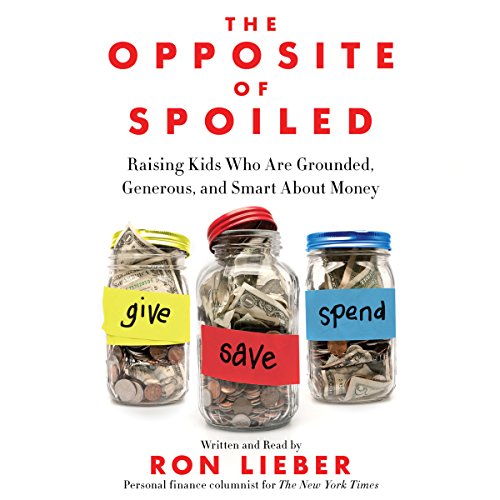 In this week's Cutting Against the Grain episode, I shared how we have been trying to save on costs and I brought up small examples of switching beef cuts, buying fewer avocados for the boys because of the price increases, reminding my kids to turn off the lights and raising the A/C to 77 instead of 75 degrees.
I understand that these things don't really add up to a significant amount but it goes back to Ron's book about prioritizing (and vocalizing) how we prioritize spending our money.
For example, we have prioritized putting our kids into non-traditional Socratic thinking, and student-led learning. (I don't share the school name because I'm very protective of my children's privacy but if you are interested, you can email me and I'll share some resources).
Many of you asked me why I don't agree with public schools. Some reasons are the general curriculum, the way they manage children's time, and all the rules and regulations around school work and attendance. But the main reason is the values taught in the public schools that I do not align with… at all. Not every public school is bad or wrong. It's just not right for us.
So we choose to live below our means and send the boys to a non-traditional school in Fall 2022 that will cost more than our monthly mortgage.
I know money is a sensitive subject but as part of holistic health, I hope to share tips that help us thrive. And being financially-healthy is a big part of wellness.
One tip I shared on Instagram/Facebook stories: Spend money on what you feel will bring you wellness. Skip the things that may not move the needle. Ask this question for every purchase you make.
Habits can be broken. I used to drink a lot of diet soda and Starbucks coffee daily. Now I drink boring water that is free in the US. it probably saves me $7–15 a day.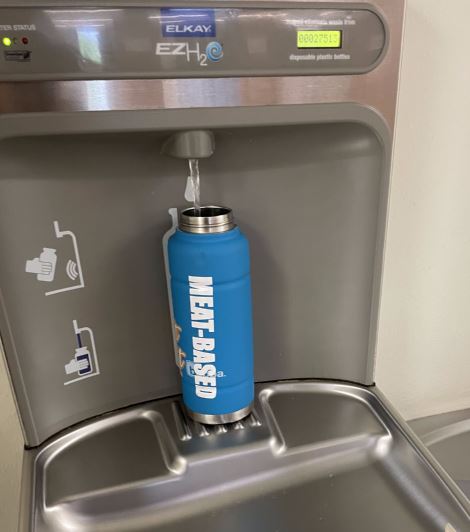 Water refill (#1) at the library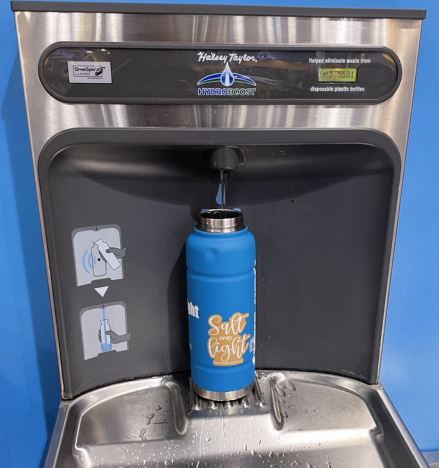 Water refill (#2) at the gym
AUSTIN MEAT-UP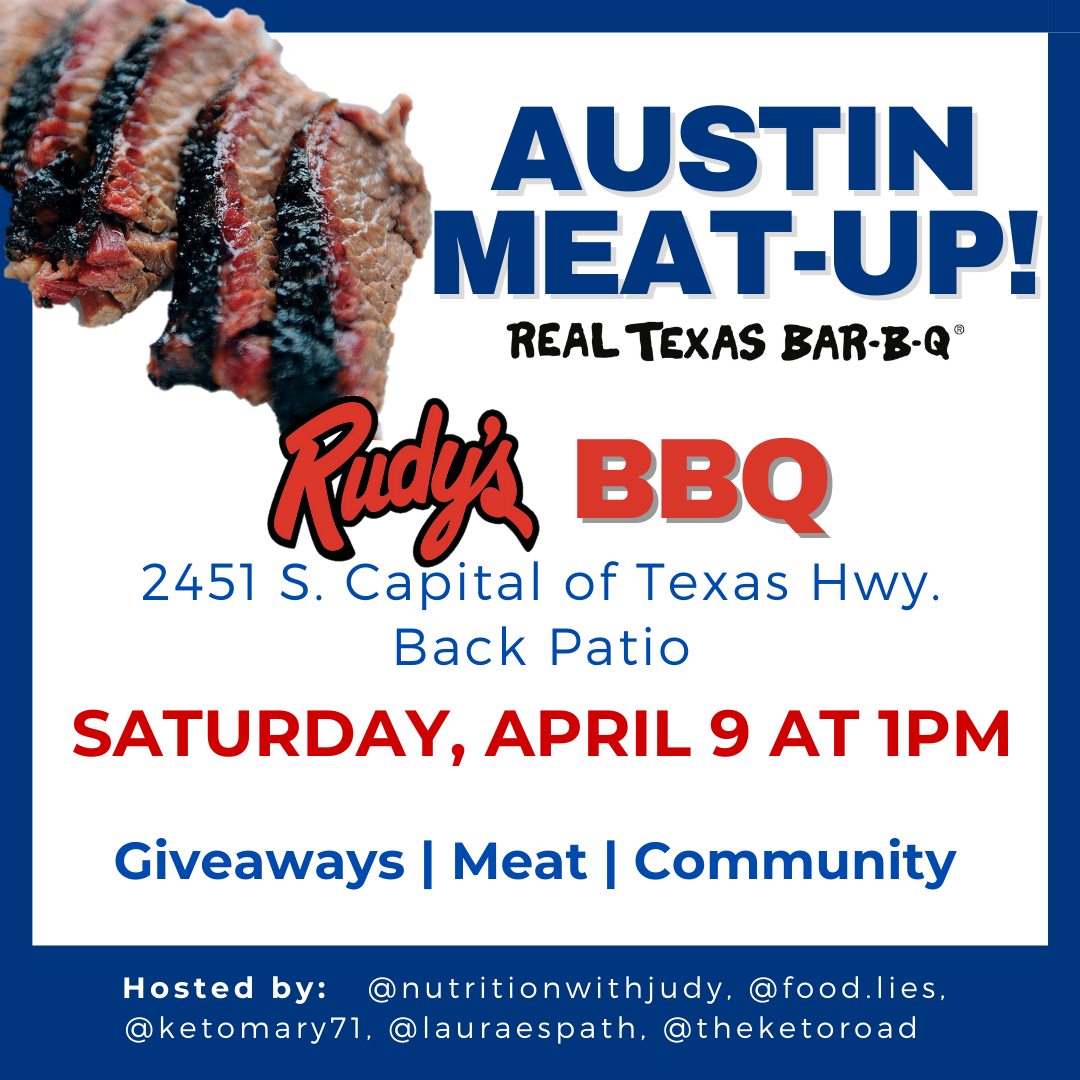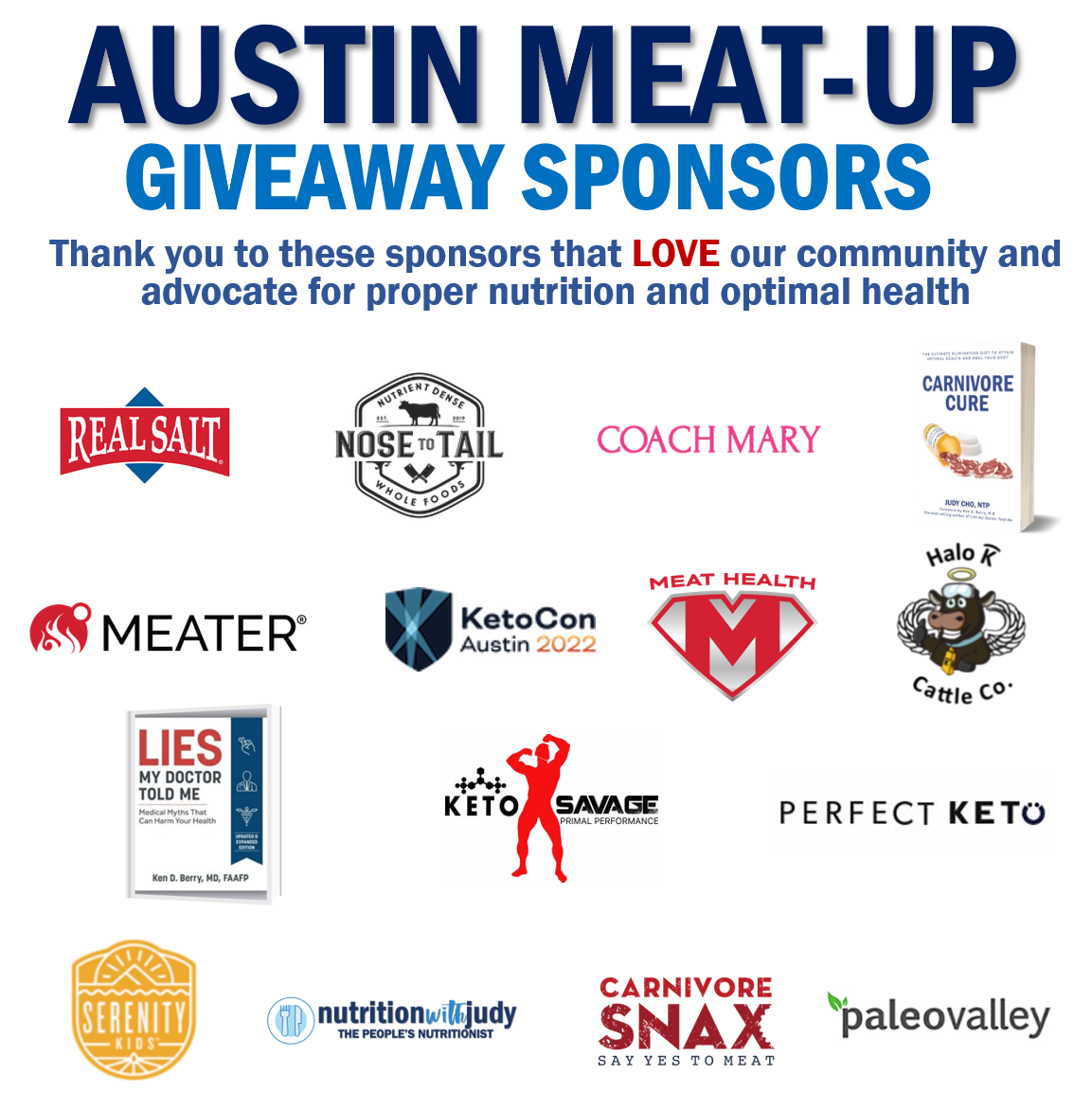 Make sure to come out to the Austin meat-up. There are no reservations needed. Just join us for some meat and community!
Thank you for being part of this community. ♥️
Make sure to share this newsletter with your friends and loved ones as all freebies, goodies, and evidence-based research is shared here first.
with ♥️ and hope for healing,
DISCLAIMER:
While I am a nutritional therapy practitioner and provide nutritional support, I am not providing medical advice. Any information provided in regards to nutritional therapy should not be considered medical advice or treatment. Always consult your primary care physician or medical team.
Thanks for reading.  Each week, I share updates on holistic health, evidence-based nutrition news, and meat-based resources. Thousands of people read the newsletter each week. Enter your email now and join our community.